Dear Ladies and Gentlemen! Dear «RuLine» friends!
For more than a year our company is the only official agent for the identification of users in the European Union of the second largest payment system in the world «Yandex.Money». This payment system has established itself as one of the most convenient and secure and the most well-known international trading platforms work successfully with it. The payment system works strictly according to international payment security requirements and complies with all anti-money laundering and terrorist financing rules. Therefore, customer identification for users making international payment transfers has become a requirement for using the system. This also provides additional security for the users themselves.
Our company has been commissioned to identify the users of the "Yandex.Money" payment system in Germany and EU countries, and we have already successfully completed the task for a second year.
The owner of an «Identified» wallet gets access to:
payments worldwide: iTunes, Wargaming, Skype, online and regular stores and cafes;
transfers from account to account and from account to bank card;
possibility to spend up to 250,000 rubles for one payment
up to 500,000 rubles storage in a wallet
cash withdrawal up to 100,000 rubles from your "Yandex.Money" card in any ATM around the world, in any currency
free virtual MASTERCARD of «Yandex.Money» for safe payments on the internet
home delivery of a MASTERCARD from «Yandex.Money» for worldwide use
additional sales on all items on RuLine, even those which are hidden from normal users
Detailed step by step and very straightforward introduction to acquiring identification for «Yandex.Money» can be obtained on our website:
https://yandexmoney-en.ruline.de

Useful tip for those who can read between the lines:
If you receive any payments from Russia or CIS countries, have them transferred to your «Yandex.Money» account, then because you have passed the identification with us and a MASTERCARD card (without the owner 's name) from «Yandex.Money »Acquire a payment system through RuLine, you can use this card to withdraw cash at any ATM from your« Yandex.Money »account anywhere in Europe and worldwide without having to notify anyone. In the modern world, this opportunity is in many cases more valuable than any money can be.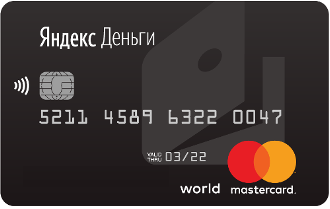 We are always open for you!!!
«RuLine»!
Difficult to replicate,
Impossible to do it better!