Dear friends !!!
On the 70th day of victory in the Second World War, we want to remind you that in our online shop after 10-year-old tradion you can order for free on this great holiday get the symbol of our remembrance and of the victory against fascism, for bravery, courage and heroism - "Saint George ribbon ". Our campaign this year is dedicated to the harmony against war for the peace in the whole world without wars. The memory of the shared past to help us now how to end all conflicts and to open the doors of friendship and mutual understanding in these difficult times.
Who does not remember the Past - has no Future !!!
Our offer is addressed both to individuals (anyone can get up to three ribbons for free. You only pay postage costs), and and to dealers, representatives of various social organizations, clubs, schools and so on.

Please order early and pay your order quickly. The number of orders growing from year to year and exceeds all expectations and our capacities. We do not want it repeatedly as last year, when somebody received the order after 9. May.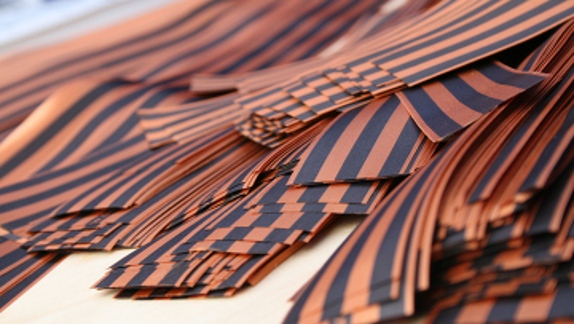 Also make "St. George Ribbon" as your symbol of remembrance - attach it on the left site of your dress and do not forget to inform all your friends about our action on the internet at RuLine.de!



Best regards,
Yours RuLine.de - Team